AI AND MACHINE LEARNING PC
Artificial intelligence was long restricted to sci-fi movies or university research labs, but todays' scenario portrays an expanded version of AI that's omnipresent in our daily routines. AI computing is a rage nowadays. From self-driven cars to automated chatbot assistance to GPS mobility or even Siri, AI is everywhere.
When at Kryptronix, you don't have to buy a neural-net supercomputer to harness the power of AI & deep learning to solve your problems. Instead, buy one of our specialized Deep Learning & Machine Learning Workstations PC and start crushing your ace algorithms and AI-powered insights.
If you're not sure what type of hardware or workstation AI PC is compatible that suits your workload, team Kryptronix is right here to resolve your tech queries.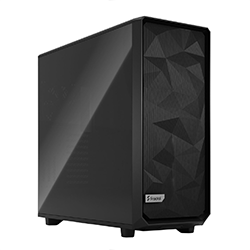 FRACTAL DESIGN MESHIFY 2XL
What's better than owning one of the most core-efficient, cost-effective, and power-sonic processors on the market today. Kryptronix presents FRACTAL DESIGN MESHIFY 2XL that takes on the latest tech-goodness and is the best AI workstation with huge processing power at a great price. Own the latest AI-powered tech beast now!
Processor

AMD THREADRIPPER 3970X UPTO 4.5 GHZ

Graphics Card

NVIDIA QUADRO RTX A6000 48GB

Memory

WD 4TB 7200RPM

Cooling

DEEPCOOL CASTLE 360 EX ARGB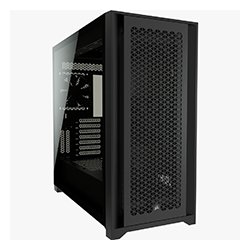 CORSAIR 5000D AIRFLOW BLACK
Our CORSAIR 5000D AIRFLOW BLACK is a beauty to own, that comes powered with a heavy computing solution you've been looking for. Once the power set is on for this Deep learning GPU workstation, you'll wonder how ever you cracked those heavy problems in a jiffy. Book now at a never-before price!
Processor

INTEL CORE I9 10900X (10 CORES , 20 THREADS, 4.5GHZ )

Graphics Card

NVIDIA QUADRO RTX 4000 8GB

Memory

WD 2TB 7200RPM

Cooling

DEEPCOOL CASTLE 360 EX ARGB
DUAL GPU SYSTEMS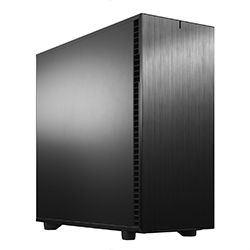 FRACTAL DESIGN DEFINE 7XL SOLID
FRACTAL DESIGN DEFINE 7XL SOLID is a beast to envy as we're always in a race to build the ever-powerful machines for every use case and budget point possible. This one is designed to cater to both CPU and GPU processing needs. So, if you're thinking about entering the world of high-performance AI computing, this ought to be your first choice.
Processor

INTEL CORE I9 10980XE UPTO 4.8 GHZ

Graphics Card

GEFORCE RTX 3090 SLI (2 NO.S)

Memory

WD 4 TB BLUE 7200 RPM

Cooling

COOLERMASTER M2000 PLATINIUM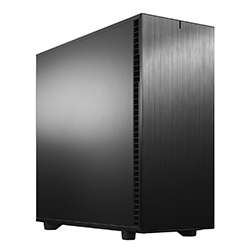 FRACTAL DESIGN DEFINE 7 XL SOLID
There are plenty of high-end computers there that boast multiple GPUs. Kryptronix brings you the best combination of motherboard and processor to let you wring as much performance from your multi-GPU setup as possible. Crunch some GPU workloads with the latest FRACTAL DESIGN DEFINE 7XL SOLID now!
Processor

AMD THREADRIPPER PRO 3955WX

Graphics Card

NVIDIA QUADRO RTX A4000 (2 NO.s )

Memory

64GB (32X2) 3200MHZ DDR4 (CORSAIR/GSKILL/T-FORCE)

Cooling

DEEPCOOL CASTLE 360 EX ARGB